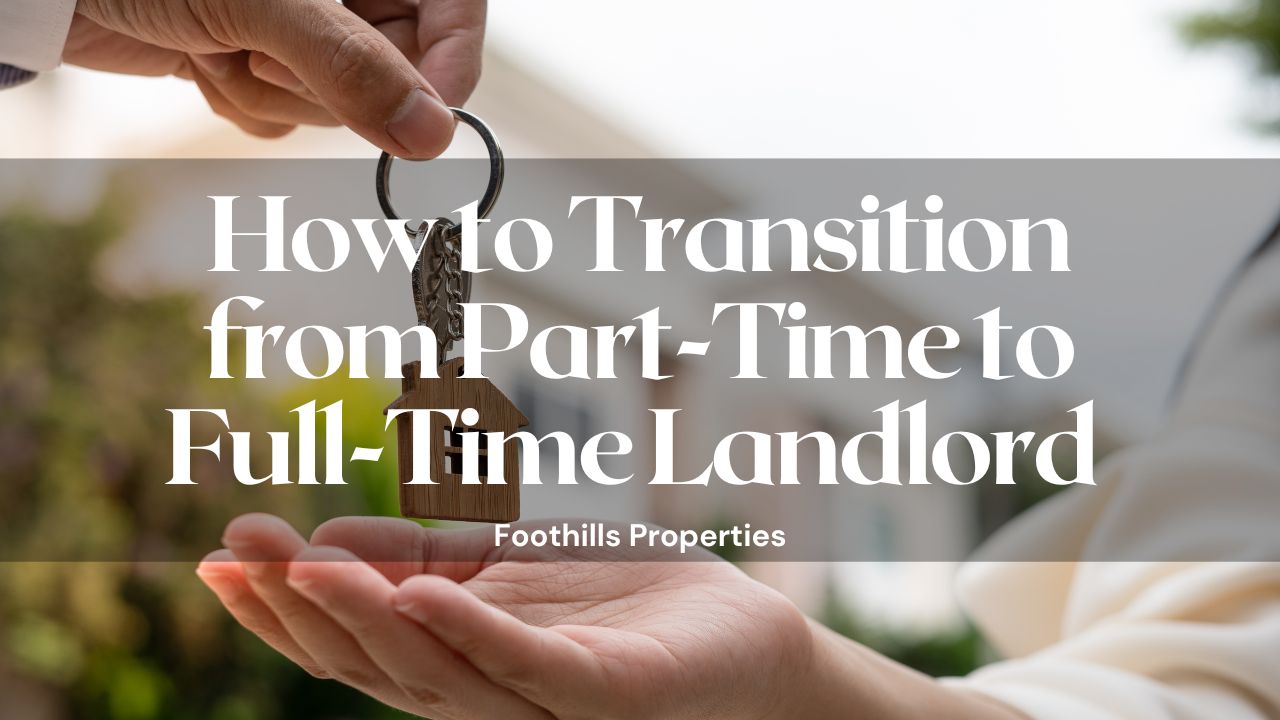 Are you a part-time landlord looking to make the transition to full-time? Becoming a full-time landlord can be a great way to generate passive income and build long-term wealth. However, it requires careful planning, execution and support.
To make the transition from part-time to full-time landlord successfully, you need to evaluate your financial situation, create a business plan, build a portfolio, network with like-minded people, learn about marketing and work with reputable contractors.
Evaluate Your Financial Situation
Before you decide to transition from part-time to full-time landlord, assess your financial situation carefully. Evaluate your current income, expenses and any outstanding debt. Factor in any potential property renovations.
We suggest you also take into account your income projections and any potential financial risks associated with becoming a full-time landlord. Organize your finances by creating a detailed budget that includes all your income sources and expenses.
A budget will help you see how much money you need to cover your living expenses and invest in your real estate portfolio. You can also consult a financial advisor to help you develop a comprehensive financial plan. You'll need to have a solid financial foundation before making the transition to being a landlord full-time.
Create a Business Plan
A good plan is essential for any successful business venture, including becoming a full-time landlord. Your business plan needs to outline your goals, strategies and financial projections. Make sure to identify your target market, pricing strategies, marketing plans and financial goals.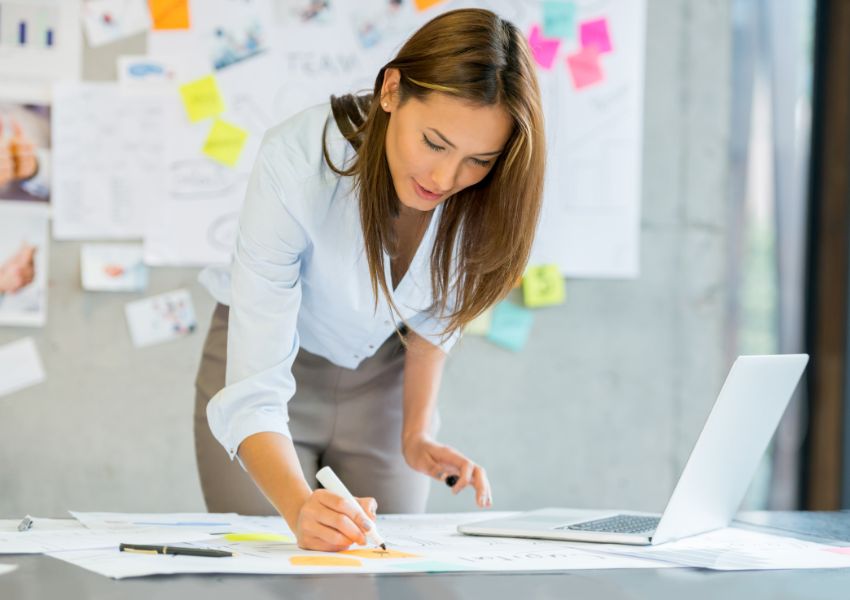 By showing lenders and investors you have a clear vision and a solid plan for achieving your goals, a business plan can help you secure financing. It can also help you make informed decisions about your real estate investments as you build your portfolio.
Build a Portfolio
Building a real estate portfolio is essential to becoming a successful full-time landlord. Your portfolio needs to include a mix of properties that generate cash flow, appreciation and long-term equity. You can start by acquiring one or two properties and gradually add more over time.
When building your portfolio, it's important to consider factors like location, demand and potential rental income. Conduct thorough research to identify potential risks or challenges associated with each property.
Building a diverse portfolio can help you reduce risks and maximize your return on investment. Owning properties in different locations and with different characteristics can help ensure your portfolio is well-balanced and ready to weather any potential economic downturns.
Network with Like-Minded People
Networking with other real estate investors can help you gain valuable insights, support and potential investment opportunities. Attending real estate conferences, join real estate investment groups and participate in online forums to connect with other like-minded individuals.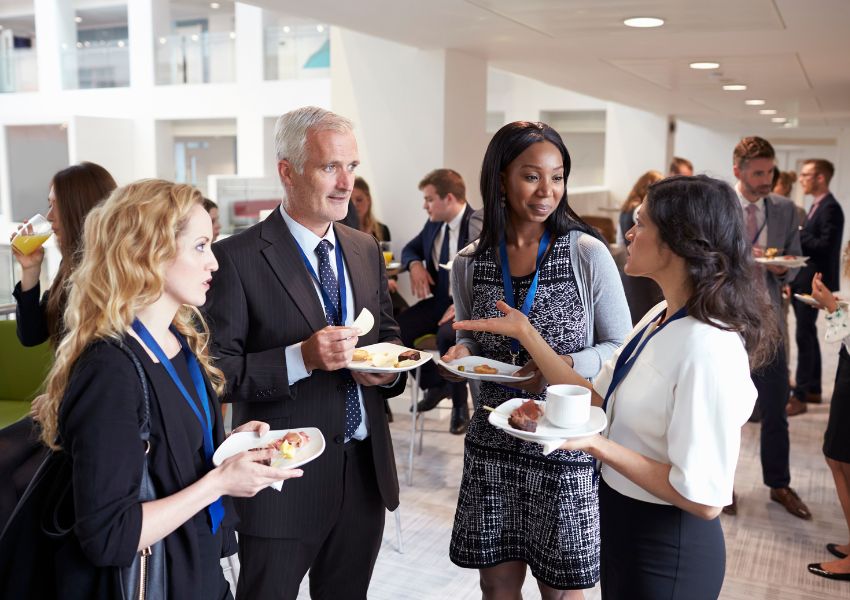 Networking can also help you find potential partners or investors to help you acquire and manage properties. Build working relationships with other investors so you can share resources and expertise and learn from each other's successes and failures.
Learn About Marketing
Marketing your properties well is essential to attracting potential tenants and increasing occupancy rates. Learn about different marketing strategies like social media marketing, email marketing and search engine optimization.
Create a marketing plan that targets your ideal tenants and showcases the unique qualities of your properties. Make sure your marketing plan takes into account the local rental market and competition. By understanding your target audience and their needs, you can create an effective marketing campaign that makes your properties stand out to renters.
Find Reputable Contractors
As a full-time landlord, you need to make sure your properties are well-maintained and in good condition. Find reputable contractors to handle property repairs, renovations and maintenance tasks. Do your research before choosing a contractor.
Look for contractors with a good reputation, a solid track record of success and excellent customer reviews. Ask for references and check their credentials and licenses.
Building a relationship with a reliable contractor can save you time and money in the long run. A good contractor will do quality work, offer competitive pricing and complete projects on time and within budget.
Focus on Your Investment, Not on Management
As a full-time landlord, your primary focus should be your investments, not property management. While it might be tempting to manage your properties yourself, it's not always the best use of your time. Property management tasks can be time-consuming and distract you from growing your portfolio.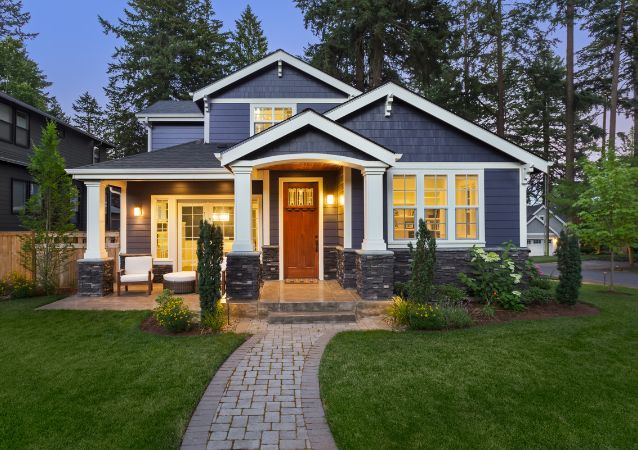 Hiring a property manager can help you focus on your investments and maximize your return on investment. They handle the day-to-day management tasks, such as rent collection, maintenance, and tenant screening. This frees up your time to focus on growing your portfolio and generating more income.
Partner with a Property Manager
Partnering with a property manager provides many benefits for full-time landlords. A property manager handles the day-to-day management tasks of your property so you don't need to worry about tenant screening, rent collection, maintenance and repairs.
A property manager can also provide valuable insights on the local rental market, pricing strategies and tenant retention. They can help you set competitive rental rates, attract high-quality tenants and reduce tenant turnover.
When choosing a property manager, it's important to select a reputable and experienced company like Foothills Properties. Look for a company with a proven track record of success, excellent customer service and comprehensive property management services.
In a Nutshell: Becoming a Full-Time Landlord
Becoming a full-time landlord can be a rewarding and lucrative career path. However, it requires careful planning, hard work and support.
By evaluating your financial situation, creating a business plan, building a portfolio, networking with like-minded people, creating marketing strategies, working with reputable contractors and focusing on your investments, you can achieve success and build a profitable real estate portfolio.
At Foothills Properties, we understand the challenges of becoming a full-time landlord. We offer comprehensive property management services to help you with day-to-day management tasks so you can focus on your investments and grow your portfolio.
With our experienced team of professionals and customized services, we can help you achieve your goals and build a successful real estate portfolio. Get in touch with us today by dialing (520) 299-2100.