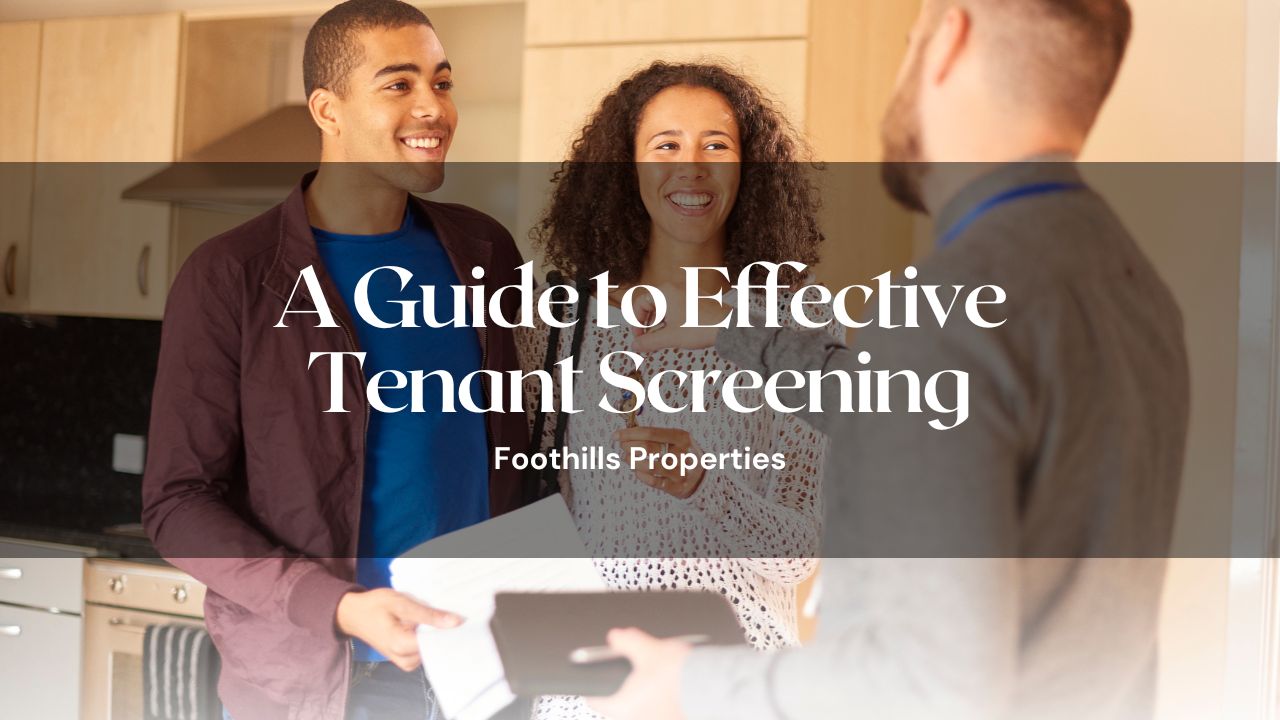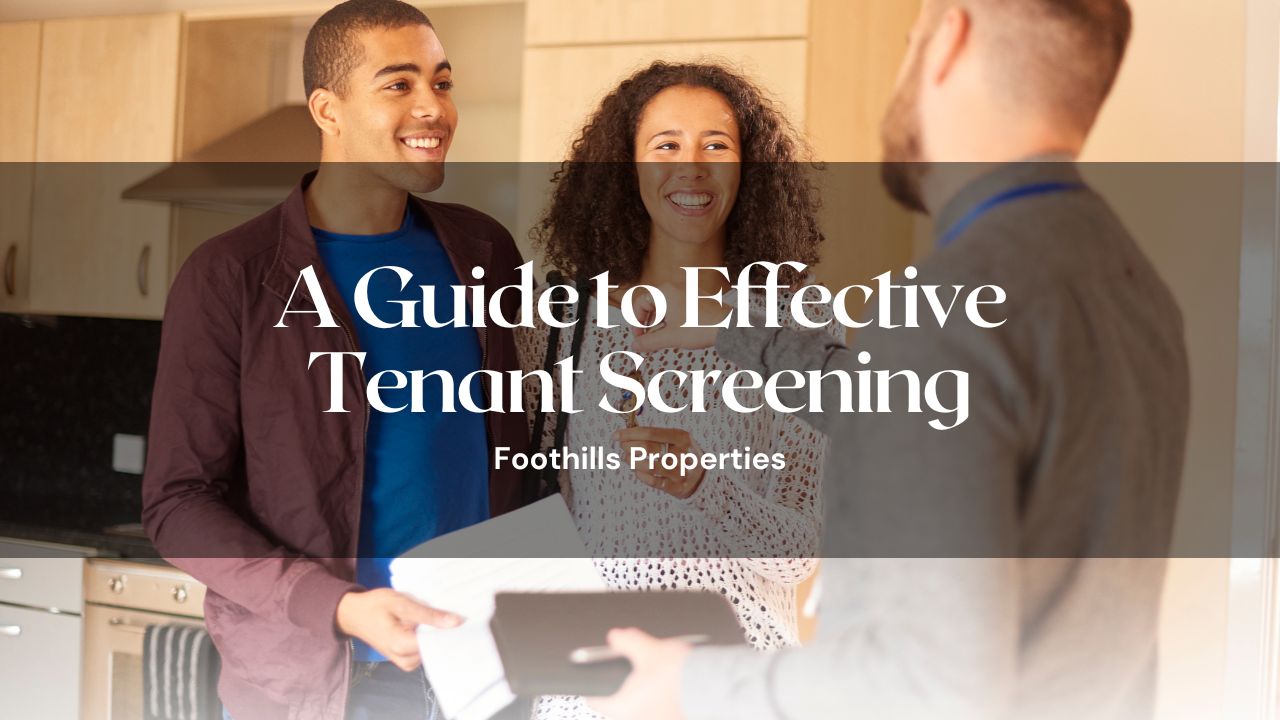 As a landlord, screening prospective tenants before choosing someone to occupy your rental property is crucial. A thorough and effective tenant screening process can prevent a variety of problems in your property, including missed or late rent, angry neighbors, or damage to your rental home.
Screening prospective tenants may seem like a daunting task, but it is an important precaution to take in order to protect your rental property, your income and your other renters. That's why we have provided a guide to help you navigate the tenant screening process and find high-quality tenants for your rental property.
High-Quality Tenants
A high-quality tenant is one that will always pay their rent on time, abide by all conditions of the lease agreement, and treat your rental property like it is their own. The 5 main qualities to look for in a prospective tenant are:
Financial responsibility and the ability to afford the cost of rent
Stable employment and income
A history of timely and consistent rent payments
No history of criminal activity
Generally responsible and reliable
Keep reading to find out how to use your tenant screening process to find these qualities, and how to choose the most qualified tenant possible for your rental home.
How to Screen Tenants
Before beginning the tenant screening process, it's important to consider the qualities that you are looking for in an ideal tenant. In other words, you should determine your minimum criteria of what you expect in a renter. This can help you set up your screening process and choose a tenant who meets your standards.
Save Time by Pre-screening
By prescreening tenants, you will be able to catch potential problems early and deter unqualified tenants from your property.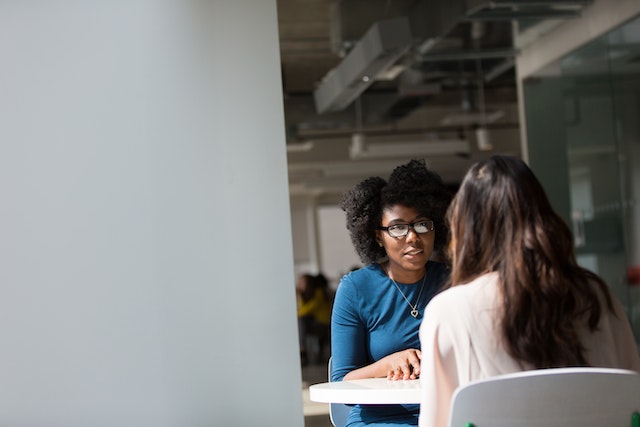 This process can include creating a listing for your rental that clearly states your requirements, asking important questions to your potential tenants during your first conversation, and meeting the applicants in person at an in-person showing instead of a virtual tour.
By making all prospective tenants aware of your requirements, it can stop unqualified applicants from pursuing your rental property.
Good questions to ask a prospective tenant early on can include:
What is your reason for moving?
Do you have pets?
What is your current living situation?
Another way to prescreen a tenant is to hold an in-person showing. Here, you can pay attention to whether the tenant shows up on time, or whether they agree to fill out a rental application. Ultimately, using these pre-screening methods when looking for a tenant can prevent you from wasting time and energy on unqualified applicants.
Reviewing the Application
When it comes to applications for your rental property, you should ask for every prospective tenant's contact information, current address, rental history current employment and financial records, and their background check authorization.
At this point of the process, you should check the applicants' income level. Documents including the applicants' W-2, pay stubs, and job offer letters including their salary are great ways to determine their income.
A common standard is to see if the applicant's income is at least 3x the price of the rent, though there can be exceptions to this rule depending on the applicant's situation.
Verifying an applicant's employment and income is crucial for a couple of reasons. First, it is important to make sure the tenant is being truthful about their income. Second, their references should all tell a consistent story.
Questions to Ask an Applicants' Prior Landlords
It is strongly recommended to contact both the tenants' current and prior landlords. Sometimes, if the current landlord is eager for a problem tenant to move, they will lie to get rid of them.
A previous landlord, however, does not have a reason to lie. They will be truthful about whether the tenant has ever caused problems like skipping rental payments or damaging property.
Here are 5 main things that you should confirm about a potential tenant with their previous landlord:
That the applicant had previously rented from the landlord
If the tenant consistently paid their rent on time
If the tenant reasonably took care of the rental property while occupying it
If the rental home was clean and in good order when the tenant moved out
If the tenant was disruptive to the neighbors of the property or fellow tenants in the rental home
Sometimes tenants will have a friend or family member pose as a previous or current landlord on their application. To verify the landlord you are contacting, ask them about an available property they have before mentioning the applicant.
Analyzing Credit Reports and Background Checks
When conducting a credit and background check, we recommend looking into the following: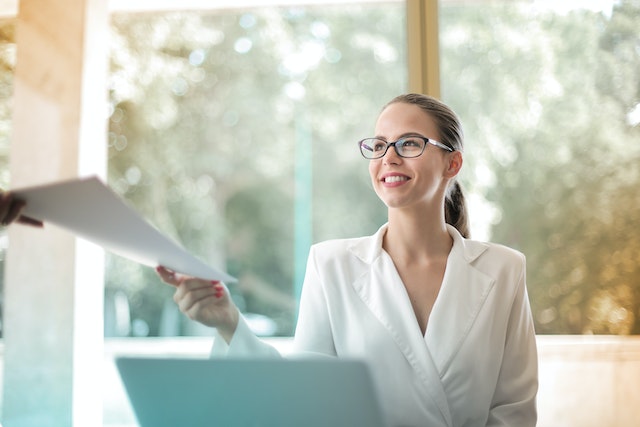 Bank account history
Current credit score
Previous potential evictions
Criminal background
National sex offender check
Social security number verification
Outstanding debt
Generally speaking, a credit score of around 680 or higher is adequate for a prospective tenant. However, you should use your own judgment and consider a tenant's situation when analyzing their credit score.
How to Accept or Deny an Applicant
After screening the above information, you can decide whether you are going to accept or deny a prospective tenant. To accept a tenant, a phone call or an email which includes the next steps is best.
If you are denying an applicant, communicating this decision in writing (usually an email) is best so you can have evidence in case of an unlikely lawsuit. All you have to say is the following:
"I'm sorry to inform you that the rental property you applied for is no longer available, and we have rented the property to other applicants. Thank you for your interest."
Tenants will generally move on without needing a reason, however, if they ask you to elaborate, you have to cite a legal reason to reject an applicant.
It is important to always adhere to Fair Housing Laws, which state that you cannot deny a tenant based on gender, age, race or ethnicity.
Bottom Line
If you're looking for effective tenant screening, get in touch with Foothills Properties today! We'll help you navigate the complicated world of the real estate industry, find high-quality tenants, and maximize your rental income with our help.