In the last couple of days, we've had two incidents where landlords we work with called to tell us they wanted to go to their rental properties today. We had to tell them not to do that. Arizona statutes clearly determine access, intent to enter, when the landlords can go, and what they have to do first.
Arizona Revised Statute 33-1313
In Arizona Revised Statute 33-1313, it says a notice must be hand-delivered to the tenant or mailed by registered or certified mail to the place of business of the landlord through which the rental agreement was made. So, the tenant has to have notice. The statute doesn't say telephone call or email. It requires a certified mailing, which implies two days for the mailing and five days for return service.
Arizona Revised Statute 33-1343
In addition, access is addressed under Statute 33-1343. In Section D, it says that the landlord shall not abuse the right to access or use access to harass the tenant. Except in case of emergency or if it is impractical to do so, the landlord shall give the tenant at least two days' notice of the landlord's intent to enter, and enter only at reasonable times.
Arizona Revised Statute 33-1376
Lastly, in Statute 33-1376, section B, it says that if the landlord makes an unlawful entry or a lawful entry in an unreasonable manner or makes repeated demands for entry otherwise lawful but which have the effect of unreasonably harassing the tenant, the tenant may obtain injunctive relief to prevent the recurrence of the conduct or terminate the rental agreement. In either case, the tenant can recover actual damages not less than the amount equal to one month's rent.
It's not your property manager who says you can't go to the property without notice; it's the Arizona state government, which has passed and signed these into law. During times of non-emergencies, if we have two or three days, we can call the tenant and ask for permission to enter the property. If they say that's acceptable, we follow up by email. But, we cannot run over to the house, look over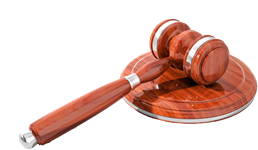 the fence, walk around the property, or enter the premises. The courts consider walking on the property the same as entering the premises.
If you need to enter your property, contact us and we'll make it happen. If the tenant isn't reasonable, we have steps we can take to remedy the problem. If you have any questions about tenants' rights or the Arizona statutes, please contact us at Foothills Properties.