Tucson tenant eviction is usually the result of tenants not paying rent on time and when due. The Foothills Lease requires the tenant to pay rent on the first of the month; they then have three grace days. This means that rent has to be in by the third or when we open the door on the fourth day of the month. If it's not in our drop box, they are delinquent.
Five Day Letter
If the tenants are late, they receive a Five Day Letter. In some jurisdictions, it's called a Three Day Pay or Quit, but out here we have a Five Day Letter. We send the letter by certified mail. Under the rules of the court, they have 10 days to pay the rent or we will start the eviction process, which leads to a special detainer action.
Filing a Court Action
The next step is to send the lease information and the amounts owed to our attorney, and he has his process server serve the tenant and file the case in court. Five to six days after that, we're in court before a judge. Generally, the tenant won't show up to court and we get a judgement. If the tenants do show up, they will often admit that they have been late and they explain the reason. Generally, it doesn't matter; the landlord wins 98.9 percent of the time, unless there's an extenuating circumstance. We will usually get the decision and the judgement.
Taking Possession of the Property
The next step is to get your
Tucson rental property
back. The tenant is given five or six days to vacate. If they aren't out in that time period, we can serve a Writ of Restitution, and we call the constable. The next step is to meet the constable and a locksmith to the house. The constable will remove the tenants while the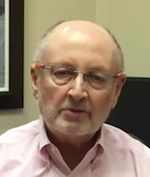 locksmith changes the locks. We always work with the tenants to help them get their belongings out of the house. This is much better than storing them, because that only delays the process of getting your house back on the market.
If you have any questions about eviction in Tucson or you'd like to talk about Tucson property management, please
contact us
at Foothills Properties. We have a printout from our attorney that we'd be happy to share with you.