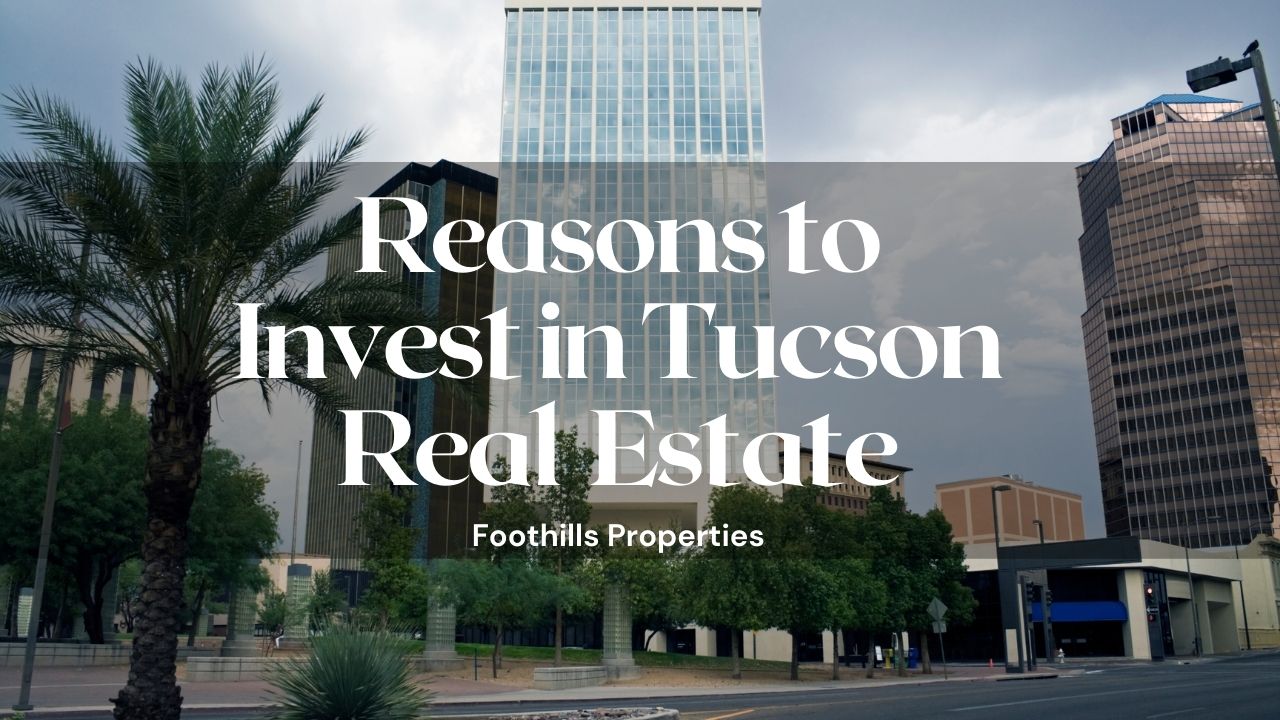 Are you looking to invest in Tucson, AZ? If so, you're on the right track!
Arizona has a booming real estate market. Many investors look to Phoenix and Scottsdale when thinking about their next moves in the industry. However, you should consider the potential benefits of investing in Tucson properties as well.
Tucson is a growing city that has recently become attractive for investors in Arizona and out-of-state. You should consider the different aspects of this part of Arizona to maximize the potential return on your investment.
In the following paragraphs, we'll go over the major reason why you should put your investment dollars in Tucson, AZ real estate. You'll learn about the local economy, job market, main points of interest and other factors that guide smart investments.
#1: Strong Tucson Real Estate Market
Where are the U.S. real estate investors putting their money? Tucson's real estate market has been raising the interest of property investors across the States. The combined factors of the population growth and a job market boost allow investors to easily find tenants for their purchases.
Additionally, the real estate market shows promising signs in regards to home construction. The PwC Emerging Trends in Real Estate 2020 report showed that Tucson is 18th in terms of homebuilding prospects in the U.S., revealing significant potential in creating brand new real estate housing.
The price-to-rent ratio is around 22. As such, for the average Tucson resident, it makes more sense to rent a home instead of buying one. The relative affordability of rental homes has led to a situation where more than 50% of Tucson residents live in rental properties.
#2: Landlord-Friendly State
Since Tucson is located in Arizona, you can benefit from the landlord-friendly policies of this state. For instance, Arizona hasn't set any rent limits. You can charge whatever you like, it's just important that someone on the market accepts your price.
Additionally, the Arizona State Legislature won't allow its cities to ban short-term rentals like Airbnb accommodation. Since 2016, you have free reign in Tucson if you'd like to offer Airbnb-style rentals.
The local rules are simple. You face no restrictions when it comes to utilizing a non-owner-occupied property as a short-term rental. Still, you must pay 2.6% + 5.5% taxes and get a business license.
Since the average Airbnb rental in Tucson commands a daily rate of $220, you can still make a sizeable income after these taxes. This is where professional marketing comes to play. You need to write solid copy, attach high-quality visuals, and generally maximize the wow-factor of your short-term rental listing.
#3: Steady Appreciation Over the Years
When you look at the long-term historic data of housing appreciation in Tucson, the numbers haven't been outstanding. However, the previous decade has shown a tremendous change in this regard.
In 2019, homeowners and investors saw Tucson housing prices grow over 7%. There is no reason to believe that this trend won't carry on well into the 2020s. Since the demand for local investment properties increases, the market responds favorably as well.
#4: Growing Job Market and Affordable Living
Economic stats are essential for efficient decision-making in investing. For starters, you have Tucson's population growth. One of the driving factors for this growth is the relative affordability of living there.
When you look at the cost of living, it's around 8% less than the nationwide average. Together with a solid economy, these factors continue to pull in more people from both around and outside the state.
At the same time, Tucson experiences decent job market growth. That's because the city's economy is healthy and doesn't depend on a single sector. The major employers include health care providers, the University of Arizona, the Department of Homeland Security and various government institutions.
#5: Potential for Student Housing
The University of Arizona is a key player when it comes to making wise investment decisions in the area. Since there is a sizeable student population, you can approach your property purchase with a student housing strategy.
Entering this niche means that you have to think from the student's perspective. The proximity to campus, relatively low cost, and student amenities are all important things to consider when purchasing and marketing your rental property.
Best Areas to Invest in Tucson
Let's take a quick look at some of the best neighborhoods in Tucson for real estate investments in the coming years.
Dunbar Spring
This neighborhood is located just north of the Downtown area. The diverse community retains its own character and has seen plenty of ebbs and flows over the years. In these years, Dunbar Spring can offer significant value for investors ready to put their dollars in this community.
Sam Hughes
If you are looking to invest in Central Tucson, this area may be one of your best choices. The properties are located close to the University of Arizona, meaning that you are able to rent your property to students.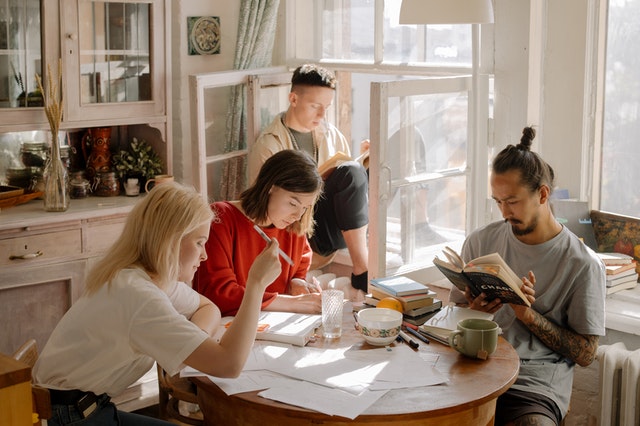 Armory Park
Some investors prefer neighborhoods that retain a historic character. Armory Park is in Downtown Tucson and it offers a variety of architectural gems within its limits. It's a special neighborhood as the residents are never too far away from the arts and culture highlights of Tucson.
El Presidio
The prestigious district of El Presidio is also located Downtown. The homes are large, surrounded by a variety of things to do. You can find a lot of food options, cultural events and much more in and around this Tucson community.
In a Nutshell: Real Estate Investing in Tucson, AZ
Tucson is a great pick for investors who want to invest in Arizona properties. The solid economy, influx of new residents and unique neighborhoods provide plenty of investment opportunities.
Consider hiring an experienced property management company such as Foothills Properties in order to make the most out of this promising investment!