The questions I get asked the most from people looking for a Tucson property manager are: how much do you charge; and, how much will my house rent for. I know these are important to you, and they're important to me too. Every landlord cares about costs. But, they aren't the most important questions you can ask when you're interviewing a property manager in Tucson.
Ask About Knowledge and Experience
The answers will change from manager to manager, but what you really need to ask is what does the manager know, what does the manager study, and how does the manager operate a business? Does the manager you're about to hire know the most current lead based paint laws? Do they know what to do when they must take asbestos out of the house? Can they properly evict a tenant and serve a Five-Day Letter? You need a property manager who knows the most current HUD requirements on evaluating a tenant and the approval process. These requirements changed a couple months ago, and they'll change again. So, make sure your manager stays current on those things.
Ask About Continuing Education and Association Memberships
You'll want to ask if the property manager takes lots of continuing education. There are hundreds of courses being taught in real estate schools, but those classes don't always apply to property management. Look for a company providing property management in Tucson that's a member of the National Association of Residential Property Managers (NARPM). Find out if they take designation courses and go to the convention. We have been here at the NARPM convention for five days. We did two full-day classes and three days of sessions. You should ask if your manager has been active in the Association of Realtors, and if they have their Certified Residential Property Manager designation.
Services versus Costs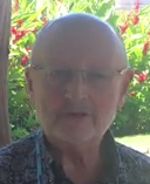 These things are important because property management is not a commodity business. You can hire the cheapest manager, but will you get the best service? Will they reduce your risk and take care of your house? When a tenant gets placed, things can be perfect. But they can get awful, and you need someone who can manage everything from eviction to security deposit reconciliations.
If you have any questions about Tucson property management, you are welcome to
contact us
at Foothills Properties. Our staff is experienced and knowledgeable, and we want to help you ask the right questions. Have a great Tucson day.