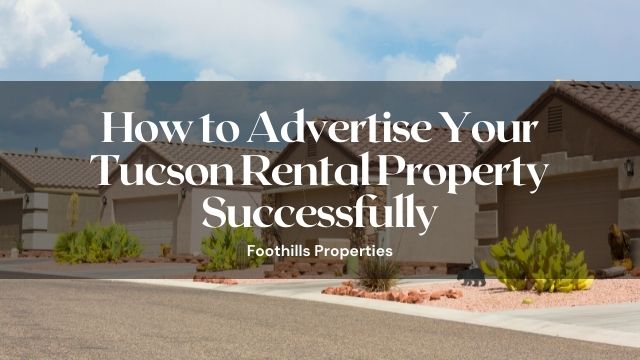 Vacancies are profit killers. You continue to lose money every month your Tucson rental property remains vacant.
As such, when a tenant leaves, you must do everything you can to find a replacement renter as soon as possible.
Most likely, the reason you chose to buy a real estate investment in Tucson was to maximize your ROI. The best way to do this is with an effective marketing strategy.
See, you can have the best property in the world, but if no one knows it even exists, then no one will come looking!
At the very least, a great marketing strategy should be able to meet two goals:
First, to attract a large pool of prospects quickly; and two, to target the right kind of tenant. This way, you'll be able to find a reliable tenant that pays rent on time, cares for the unit, and is likely to renew their lease at least once.
In today's article, we'll provide you with some proven tips on how to advertise your Tucson rental property.
1. Take Great Photos.
You've probably heard it before – A picture is worth a thousand words! The adage couldn't be truer when it comes to rental advertising.
As a matter of fact, study after study has shown how effective great photos are in attracting prospects.
Also noteworthy is the fact that prospects will spend more time looking at photos than the written text describing the property.
That said, you must invest some time and effort in taking photos. The following are some tips to help you with this:
Ensure your property looks its best. Real estate professionals call this process 'home staging.' Staging your home will help a prospect see the full potential of your property. A few things go into staging a home, like thoroughly cleaning the unit, getting natural light inside, refreshing the curb appeal, and highlighting focal points.
Maximize the lighting. Ideally, take the photos during the day. If that becomes impossible or if the day is simply bleak and overcast, then maximize the lighting. Doing so will ensure the photos you take are all clear and crisp.
Have a shot list. Being prepared and organized is a surefire way to take great photos. Some of the spaces in your shot list should include the bedroom, bathroom, kitchen and appliances, dining areas, living room, and outdoor spaces.
Work with a great camera. This doesn't mean that you should spend thousands of dollars on a new camera. What matters is that the photos you take are high-resolution. Any recent smartphone camera will do.
2. Write a Great Rental Ad.
Once you're done taking the photos, the next step should be to write a great rental ad. That's because prospects want more information than just seeing how great your property is.
They will want information such as:
The cost of rent and other fees.
The number of bedrooms and bathrooms.
Size of the property.
List of desirable amenities that come with the property.
What the neighborhood is like.
Rental policies on things like subletting and pets.
Basically, your rental copy is what ties your whole story together. In addition, it helps in SEO, ensuring prospective tenants find your listing.
There are a couple of things that a great rental ad must contain for it to stand out from the competition. These include:
A Great Headline.
You want a prospective tenant to click your ad copy the moment they see it. A great headline is one that includes the most relevant information and gives readers a reason to keep reading.
Inclue information on rent amount, security deposit, number of bathrooms and bedrooms, location, and a great selling point.
An example of a great headline would be: $1,200 1BR/1BTH Apartment in Tucson with Cable/satellite TV and Wi-Fi.
A Great Description of the Property.
After you're done with the headline, the next step is to write the summary description. This is where you need to tell a story and tie your headline to the photos.
The goal here is to help the tenant visualize what living in your property would be like.
Make sure to highlight the available amenities and other unique features. Also, say something about the neighborhood; you can even include a map of the area if you'd like.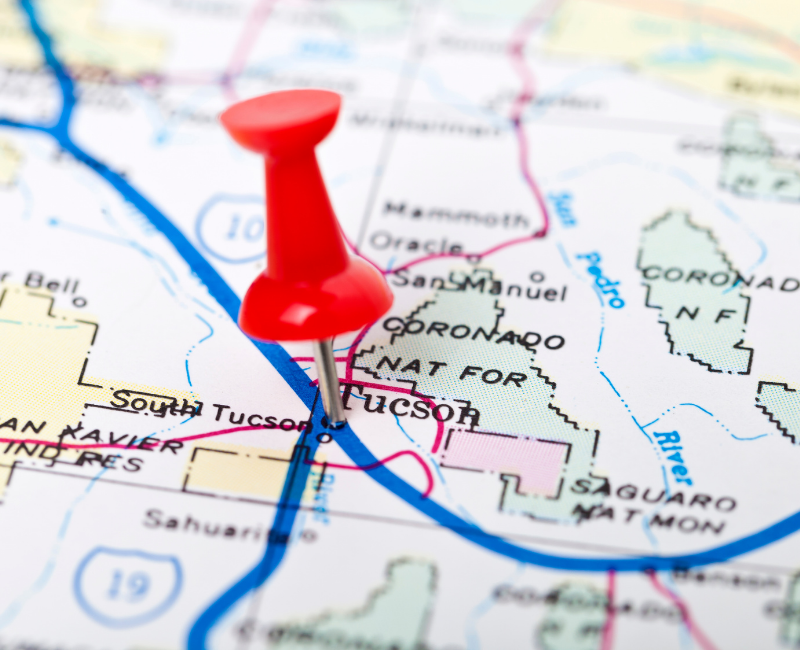 3. Start the Distribution.
Having a stunning list featuring great photos and property description is simply not enough. The only way your listing will become effective is when it actually reaches people.
So, before beginning the process, think about the target audience. Specifically, think about where people will find it.
Are there specific sites that your best renters may be visiting? Try sites like Zumper, Redfin, Zillow and Hotpads. There is more to online rental advertising than Craigslist.
Also, don't forget to cater to prospects that don't go online. For this audience, consider things like yard signs, flyers, ads on local dailies, and community bulletin boards.
4. Monitor the Performance of Your Ad.
Don't just list your ad online and forget about it. You see, all online rental listing sites have different policies. Some even have restrictions on how many times you can update your rental ad.
Another thing you'll want to keep in mind is how well your ad is performing. Ideally, you should be able to receive a couple of inquiries the moment your listing goes live.
So, if it's performing sub-optimally, consider bumping it up by spending some extra money. This is still part of the ad monitoring process.
Great marketing skills are a must-have to run a successful rental investment.
If you're just getting started or still find the process daunting, Foothills Properties can help! We have been providing exceptional rental management services in Tucson and the surrounding areas since 1985.
We provide Tucson property owners with a full suite of property management services. From rental advertising and tenant screening to rent collection and financial reporting, we'll help you achieve peace of mind with our great services.
Get in touch with us today to learn more about the services we offer!