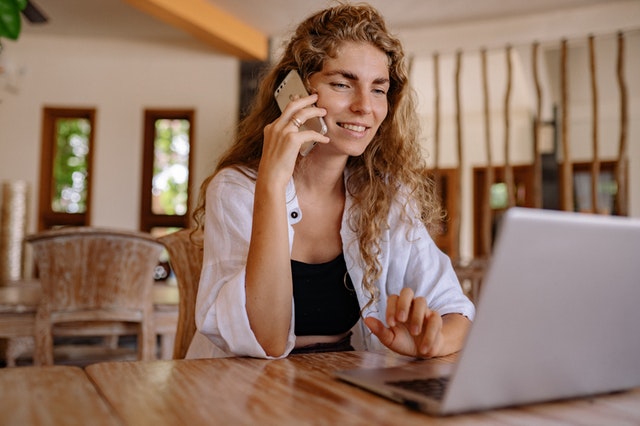 Building and maintaining a healthy relationship with your tenants can be critical to the success of your rental investment. 
For starters, having a good relationship with your current tenants can help greatly reduce your property's turnover rate, and the loss of income from having vacant units. Tenants are also more willing to comply to rules and regulations in a property where they have a good relationship with their landlord. 
In this article, we focus on some of the best ways a landlord can improve their relationship with the tenant. Read on to learn more! 
Make a Great First Impression 
The best way to start a good relationship with your tenant is to ensure that you make a great first impression. This means that the first time you will meet your potential tenant, you will need to be welcoming and kind.  
Giving a physical tour of the property is a great way to get to know your tenant. Greet them politely and introduce yourself. Use this time to provide important information about the property and the area. Be sure to have an open body language and be engaging with your tenant and answer their questions.  
This gesture will help build a good relationship with a tenant since they will feel appreciated and welcome. First impressions  
Remember to provide the tenant with your contact information in case they need to reach you. 
Set Clear Expectations 
Ensure that you go through create a solid lease agreement  and go through it with your tenant. The lease document should have all the rules and regulations of the building. As you go through the guidelines with the tenant, answer any questions that they may have. Let them know of any expectations that you may have of them.  
Ensure that your lease agreement is as detailed as possible and provide a copy of the property rules to the tenant for future reference. This will help not only in setting boundaries with your tenant, but also let them know that you are organized and open to any questions.
Respect your Tenants 
As a landlord, also ensure that you are respectful towards your tenants at all times. Use polite language anytime you talk to them. Respect is paramount to the relationship between you and your tenants.  
Even though you own the property, you should always respect the privacy of your tenants. Never show up to a tenants' space unannounced, unless it is an emergency. Always communicate with the tenant beforehand if you need to perform inspections. 
Tenants who feel respected are more likely to be responsible and adhere to the terms of the lease. Issues that arise in the property are also likely to be handled in a calmer and civil manner. 
Set a Fair Rent  
The amount of rent charged to a building could affect the relationship between the property owner and their tenants. If tenants feel that the amount of rent charged is too high, they may result to defaulting or having a poor attitude towards the landlord.  
It is important for you to conduct a market study in order to determine the most appropriate rental charge for the units. This will help put both parties at ease without either feeling exploited by the other. 
Foster a Personal Relationship  
It is easy for you to develop and build a contractual relationship with your tenant. However, your relationship should be more than just fair compensation in exchange for the leasing of the premises. Your tenants are more than just a line of data on your spreadsheet.  
When you view your tenants as people, it becomes easier to make fair decisions, taking into account how it will affect their lives and why they might be emotionally attached. 
Make Payments Easy 
In order to reduce delays, you can create convenient ways for tenants to make payment. This way they are able to make payment from wherever they are. Having a rigid payment structure will create friction between the landlord and the tenant as sometimes the tenant may not have the time to see you physically to make payment. 
Use of online payment solutions has made making payments a quick and effortless process. This is a change that your tenants may appreciate. You should try find ways to implement a digital payment system, but try to remain flexible to your tenants preferred method of payment.
Communicate With Your Tenants 
Incorporate good communication skills with your tenants. Good communication skills are essential in any type of relationship especially in instances that require you to constantly interact with other people.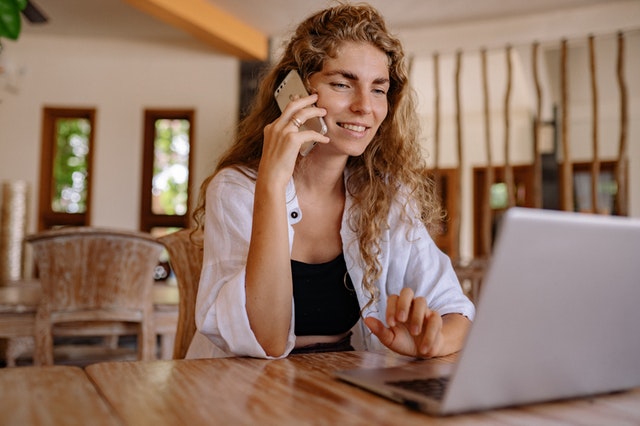 Some of the tips that you can incorporate to improve your communication include always listen and provide feedback, ask tenants if they need any clarification, be reachable and provide avenues where tenants can readily reach you. Let them know if you plan any renovations to the building, or  any scheduled maintenace.
These small actions can really show your tenants that you consider how they are living in your property.
Be Responsive to Your Tenants 
Another way to improve the relationship with your tenants can be through providing prompt response to their maintenance requests. Make sure all your tenants requests are responded to promptly or within a reasonable amount of time. Repair and maintenance issues should be resolved quickly while informing your tenant about any developments or delays. Also make sure that you're always willing to talk to them about any amenities they may feel they need and discuss if getting this amenity is at all possible.
By doing so, your tenant can be at ease knowing that their grievances will be quickly resolved. Lack of communication however gives the impression of ignorance that may taint the relationship between the landlord and the tenant.  
Conclusion   
Maintaining a trusted business relationship with your residents will allow you to have more open communication and help increase your chances of keeping a long-term tenant.  
However, keeping a personal relationship with your tenants is time consuming and requires being available at all time to respond to their needs. Having a property manager can be a great solution for this.  
Foothills Properties (https://www.tucsonfoothills.com/blog/attracting-long-term-tenants) can manage all the interactions you'll have with your tenants from helping you decide a fair rent, showing the property, to being available for all maintenance requests. Since 1985, Foothills has had experience managing properties of all types; from single family homes to townhouses to condos.