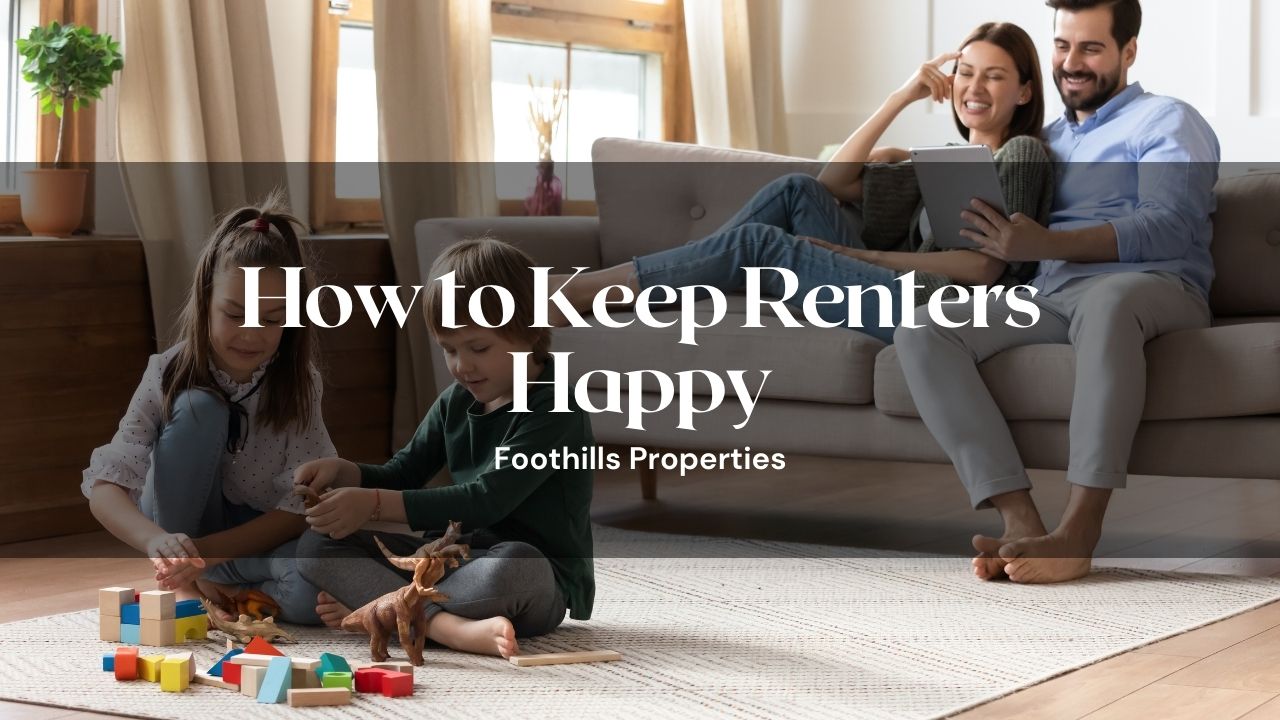 Having tenants in your rental units long-term means that you'll get regular income from rent every month. That's why keeping your tenants happy is so important.
To ensure that your tenants are communicative, pay their rent on time, and respect your space, you'll want to keep them happy.
In this article, Foothill Properties will outline some of the methods you should apply to secure long-term tenants.
Offer New Tenants a Warm Welcome
Landlords should greet their new renters with friendliness and warmth. This may not appear to be significant, but it is.
If you want to get your landlord-tenant relationship off to a good start, give them a small welcome gift or a few local recommendations if they're new to the region.
Baked foods, cleaning supplies, written recommendations for local restaurants, pubs, and shops, or a coupon or gift card to your favorite local hangout could all be included.
To show yourself as a warm, approachable landlord, include your contact information on a card with the gift.
Be Responsive to Tenants
Your contact information should be available to tenants. This will make it easy for them to contact you if they have any repair requests or problems.
The landlord-tenant connection will be stronger if you respond to renters' demands in a respectful and timely manner. This makes it easier for you to keep the tenant in the long run.
Furthermore, a timely response is necessary to ensure that your tenants feel safe approaching you with rental-related requests.
Property Maintenance
Responding to maintenance issues will save you money in the long run by preventing larger issues from cropping up. It'll also keep tenants happy when you respond to their requests on time.
Before you or a maintenance expert enter the property, make sure to advise your renter of the period in which they can expect the issue to be resolved and give them adequate notice beforehand.
If tenants feel safe contacting you, they're more likely to report big maintenance issues that can cost you money if left undealt with.
Provide Incentives
This can be a fantastic strategy to keep tenants around for quite a long time. When it's time to renew the lease, you can offer tenants a reduced first month's rent.
While this may appear to be a loss to you, keeping a tenant for the long term is more advantageous because it reduces the upkeep costs of having a vacant unit.
If reduced rent isn't an option for you, consider hiring a professional cleaning agency to clean the tenant's unit, or a professional landscaper to care for the yard. After all, who doesn't appreciate a clean living space?
Consider Safety Features and Amenities
Nobody likes to be unsafe in their own home. A lot of people actually consider safety to be one of the most important considerations when purchasing or renting a property.
Tenants pay landlords to guarantee that their rented spaces are safe, among other things. Install a security system, outdoor security cameras, or more security locks to make you and your tenants feel safer.
Be Flexible When it Comes to Rental Policies
Be flexible when it comes to rental policies. Tenants appreciate landlords who are willing to be flexible with rental restrictions, particularly with things like painting the unit or allowing pets.
Prohibiting things like this may encourage a renter to move once their lease expires to find a place where they can feel more at ease. Allowing pets not only expands your pool of potential renters, but it also shows your tenants that you're prepared to bend your rules to make them happy and comfortable in your rental.
Bear in mind that even if you decide to amend your policy and allow pets on your property, you can still enforce breed and size limitations.
Make Reasonable Rent Increases
Your annual rent rise should be competitive, meaning that it should correspond to market fluctuations in your area, but it should not be more than the market average.
A big rent hike is a common motivation for tenants to leave their rental and look for a new place to live. If the rent increase is reasonable and there are no other significant modifications to the lease agreement, tenants are more likely to renew.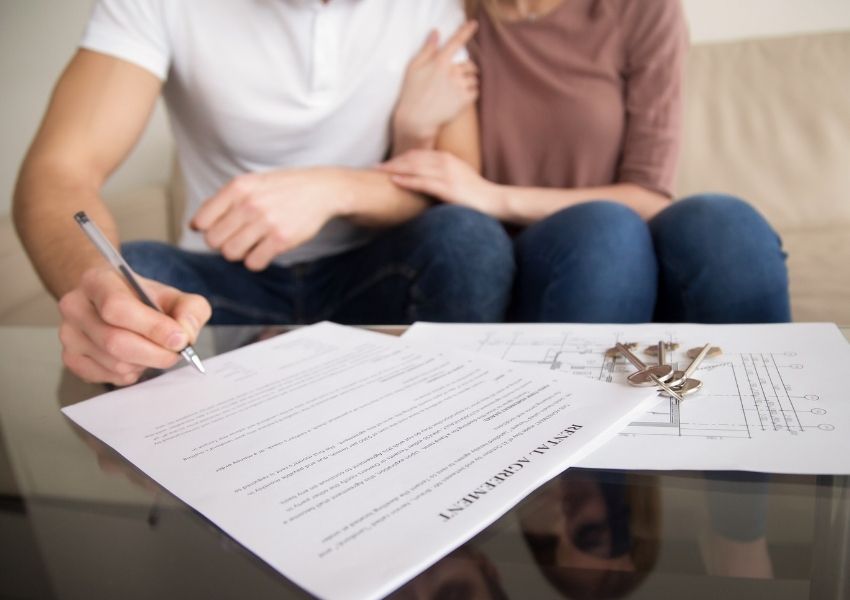 Respect the Tenants' Privacy
Every tenant in Arizona has rights under the statewide landlord-tenant law. One of these is the right to privacy in their rented space.
Unsurprisingly, barging in without warning can lead to a number of problems. A landlord can only enter the rented property after serving a two-day notice. The notice must be written, and the cause for the entrance must be stated.
Some common reasons for landlord entry include:
To carry out necessary or requested repairs.
To improve the property's condition.
If there are reasonable grounds to assume the tenant has abandoned the unit.
To show the apartment to potential renters, lenders, or buyers.
As the result of a court order.
In the event of an emergency.
Unless there is an emergency or the renter has abandoned the property, you must provide the tenant with at least two days' notice.
Conclusion
You need to provide a rental property that makes tenants feel safe and comfortable if you want to keep them long-term.
Tenants that have a good and friendly relationship with their landlord are more likely to renew their lease, which saves you the time and effort of finding a new renter and maintaining a vacant property.
Are you looking to outsource the management of your Tucson rental property? Since 1985, Foothills Properties has been offering exceptional property management services to landlords in the Tucson area.
We professionally manage single-family homes, condos, and townhomes. Get in touch with us today!